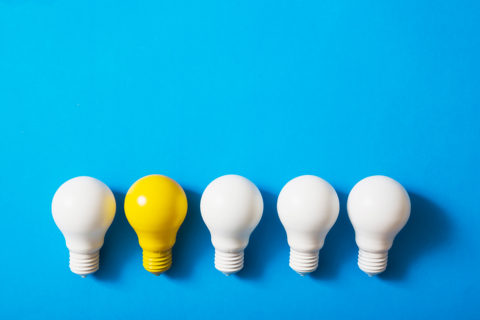 What makes a leader great? People have wildly different answers to that question. While there may not be one black and white answer, we can certainly look at the most common types of leaders and see what makes them so effective. In 2000, Daniel Goleman did a study on leadership styles that garnered the best results while taking emotional intelligence into account. Four of the leadership styles resulted in positive impacts on the workplace environment. Let's take a look at these types of leaders and see how they might improve further with the application of some servant leader concepts.
Authoritative Leaders Get What They Want
When people hear the word authoritative, visions of Mussolini or Duterte may pop into their heads. As leaders, authoritarians lead by getting people excited through a shared vision. They are able to do this because they have the self-confidence in themselves to lead which in turn makes people want to follow them, sometimes blindly. Though sometimes leaders fall into a more authoritarian role because they lack leadership training that might lead them to a more harmonious style of leadership. Some other qualities of an authoritarian leader include:
The ability to empathize with those who follow them, allowing their messaging to resonate.

This is because everybody, including the leader, is working towards a goal that will make everyone's lives easier in the end.
The ability to be a catalyst for change. If this type of leader sees that something is not working, they are quick to point it out and rally people to correct course in order to fix a problem.

This is usually easy to do because, as an authoritarian, they are solely in charge of making decisions, so they don't usually have to worry about getting approval from a committee.
How Servant Leadership Can Help the Authoritative Leader
One fault of authoritative leaders is that they are often corrupted or can use the position for personal gain. These types of leaders need to have an open mind and enact policies based on feedback from those around them. If they employ the first trait of servant leadership, listening, to ensure that they are truly serving the will of their employees, they can avoid the some of the pitfalls that come with this style of leadership.
Affiliative Leaders Gets to Know What Everyone Wants
This type of leadership is practically the opposite of the one above. An affiliative leader probably comes closest to being a pure servant leader. They are the type that want to create harmony in the workplace through building emotional bonds. It's important for them to connect to their employees and to have their employees connect to each other. They are also quick to empathize, but also make sure that their employees are in open communication with those around them in order to make sure any tension or stress is dissipated through dialogue. An affiliative leader might also:  
, Use motivational techniques in order to get the results needed for the task at hand, instead of yelling about how things need to be done differently.

This could be using positive reinforcement or sending out a motivational email to the team.
Put people first, so when people are happy they feel as though they have done a good day's work.

It's important for this style of leadership to ensure that everyone is feeling appreciated. Throwing staff parties is a great way for an affiliative leader to do this.
How Servant Leadership Can Help the Affiliative Leader
The most important thing that an affiliative leader can do is maintain a dialogue with those they are leading. But that doesn't mean an affiliative leader should blindly follow the will of the crowd. Here is where another key tenant of servant leadership, persuasion, can be employed. Where an authoritarian leader tells people what to do, an affiliative leader needs to persuade everyone by explaining the why behind the task. This gives employees a logically sound reason for following this type of leader.
Democratic Leaders Want A Consensus and Go from There
Democratic leadership probably sounds pretty familiar to most Americans. It's one where everyone has a voice that is heard equally. The mantra of a democratic leader is "What do you think?" This is because this style revolves around getting input from specialists you have around you and acting on that, instead of making decisions on your own and passing down directives. One other reason this approach works is:
Democratic leadership is valuable for leaders who want everyone to agree with a decision before moving forward.

This is easily done because the active participation of the staff towards a common goal shapes decisions made by leadership.

The group has the satisfaction of knowing they had a part in achieving a goal.
How Servant Leadership Can Help the Democratic Leader
While a democratic style works to make sure everyone's voice is heard equally, it is important to remember that people need leaders for a reason. This is where the servant leadership skill of conceptualization comes in. A leader needs to keep their eye on the ball while looking toward the future and using their ability to conceptualize the next steps the group needs to take. This is essential for a democratic leader because there is so much reliance on others to take care of day-to-day matters that someone needs to be available to look towards the future.
Coaching Leaders See a Better Future and Lead by Example
This leadership style is all about the future. One of the main things that the coaching technique aims for is developing the people around them. Someone who uses the coaching method leads by example by demonstrating an activity or concept and then asks the team to try it out for themselves. Some more strategies this type of leader might employ are:
Coaching might also involve making sure that your team has constant professional development and team building opportunities.

This could include employee-led workshops to giving workers a stipend to take outside classes.

This forward-thinking style appreciates the hard work the team does and knows by developing them further, they are securing the future of the company.

A coach also asks each member of the team to develop the self-awareness to know where they can improve on an individual level.
How Servant Leadership Can Help Coaching Leadership
The servant leadership quality that is most valuable to this type of leader is that of foresight. This ability allows the leader to be able to accurately predict, through experiences with different outcomes and situations, what may or may not happen in the future to help guide the team to their full potential. Foresight will allow the leader to see not only the qualities a team member possesses but where this quality can be nurtured so they become the best teammates they can be in the future.
Each style of leadership has its own merits, and different styles of leadership work for different people. However, if every leader, no matter their style, takes a page out of the servant leadership handbook, they can transform themselves from good leaders to great ones. Start with a little self-reflection about what type of leader you are while educating yourself on what servant leadership is. From there, you can fill in gaps in your leadership abilities with traits found in great servant leaders.