Diversity

, Equity, and

 Inclusi

on
Throughout our history, AKPsi has adapted and evolved, while always aspiring to live up to our organizational values.
In the spring of 2020, several racists incidents, including the killings of George Floyd, Breonna Taylor, and Ahmaud Arbery, led to many protests throughout the US and the world. Many of the emotions concerning these incidents – sadness, frustration, hopelessness, and anger – have been felt throughout our membership and in our wider communities. Words will not and cannot reconcile these emotions, but as a way to continue the conversation and to affirm Alpha Kappa Psi's commitment to diversity, equity, and inclusion, within our brotherhood, we affirm the fraternity's support of the Black community. We also stand firm against systems that marginalize people. In particular, we stand firm against a system and culture perpetuating violence against Black people. 
We stand in solidarity against injustice, racism, and violence at all times. We must acknowledge and respond to the negative effects which injustice, racism and violence have on our organization, on our brothers, on our families, and on society as a whole. In AKPsi, we aspire to be principled business leaders through shared values. In order to be true to those values – brotherhood, integrity, unity, knowledge, service – we will continue to evolve as an organization in our practices, policies, and programs.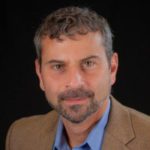 Thomas Tran
Fraternity President
Eliza Hernandez Nuccio
Foundation Board Chair
Eileen Howell
Fraternity Board Chair
AKPsi Declaration and Commitment
Declaration
Diversity, Equity, and Inclusion (DEI) practices are a vital component of optimal business outcomes in addition to being the right thing to do. In order to be the premier developer of principled business leaders, Alpha Kappa Psi must include awareness, understanding, training, and practice of DEI as critical parts of our work. Each of us has an important role to play in creating a more vibrant, equitable, diverse, and inclusive AKPsi. DEI is not a program, audit, or one time activity, it is a way of life, infused into all facets of our organization at every level. We are committed to aligning our organization top to bottom with DEI best practices and ensuring a culture in which our differences are valued, appreciated, and celebrated. In the true definition and spirit of inclusion, when all can show up as their true authentic selves and contribute, the bonds of our Brotherhood are strengthened.
Commitment
As an organization, we make a commitment to raising awareness and training of DEI for students, alumni, volunteers, donors, and staff. With this commitment comes dedication to evaluating governing documents, policies, procedures, programs, communication, awards, recognition, relationships, and more, and making necessary changes to better reflect an inclusive and diverse organization in culture and execution. We do so with a lens of understanding our past, acknowledging our present, and aspiring for a better future. Alpha Kappa Psi will train business leaders with a strong commitment to DEI in order to make a positive difference in organizations worldwide, regardless of size or structure.
To introduce the results of the DEI Survey, we would like to provide some commentary on the importance of diversity, Inclusion, and equity:
Based on some feedback in the survey regarding the question of our organization's motivation in addressing diversity, inclusion, and equity, we want to make clear our motivation to address DEI. The reason is very straightforward: Not only do our core values commit each of us to treat others with dignity and respect, but as a business leadership organization, we have the obligation to better prepare all members for leading in the workplace and to provide opportunities to learn and practice leadership skills and to meet and learn about new people.
By intentionally considering DEI in all facets of policy, operations, and programs, Alpha Kappa Psi can continue to cultivate and prepare students entering the workforce to view the world from many different perspectives. Preparing students with these skillsets and training will help set them apart and ultimately create better opportunities for the individual and their place of employment. DEI is being heavily advanced by corporations globally. If Alpha Kappa Psi is going to continue to be the premier developer of principled business leaders, it is only fitting that DEI be core to our organization as reflected in our membership.
In summary, to borrow an analogy, diversity is an "ingredient," and Inclusion is the "recipe." Inclusion celebrates and energizes our diversity and sets the stage for greater equity.
Enhancing and increasing diversity, equity and Inclusion does not happen overnight, there is not a clear-cut road, and there is not a pre-defined destination. It is to be practiced, and as an organization, we will surely have instances when we fall short of the goals we have set. The commitment is to learn, to continuously improve, and to provide resources for our members to do the same. We can do our best work when we foster an environment in which we can have open conversations, learn from each other, and appreciate and listen to perspectives different from our own.
​​​​​You may remember, during the fall of 2020, we launched an anonymous survey regarding Diversity, Equity, and Inclusion (DEI) to gather your feedback on how well our Fraternity fosters a culture in which all members can be their true authentic selves. We would like to thank all of you who responded to the survey; the participation rate was an all-time high (2100+ responses), which signals the importance of this topic to our membership.
We are committed to maintaining anonymity and will not share individual data. While this increased the burden on the small group of volunteers charged with analyzing the thousands of open-ended responses, it is important to keep our commitment to confidentiality. The most significant findings are summarized below:
👍 Brothers across the generations shared their experiences and their range of emotions. There was a mix of those who felt very positively about the Fraternity's culture and those who cited circumstances where they did not feel welcome or when they observed another brother being treated unfairly because of race, ethnicity, religion, etc. An overwhelming number of Brothers expressed the priority of shared values over any other personal characteristic or belief. Finally, many Brothers said that they had not personally experienced discrimination or aggression but understood that change is needed to make sure everyone has that same experience of belonging.
👍 Over 80% of our student members and 65% of our alumni members agree Alpha Kappa Psi has a responsibility to provide DEI training, and the topic of implicit bias training was named as a top priority. Progress update: we are collaborating with Professional Fraternity Association (PFA), including input from several other professional fraternities, to design a program centered on implicit bias. We anticipate this training for our students, volunteers, Alumni, and staff will be rolled out by fall of 2021.
👍 Mirroring the creation of DEI positions across the global business world, our student chapters are creating their own DEI committees and officer positions to increase focus in this area. Progress update: The Management Team and The Professional Staff are collaborating to incorporate DEI responsibilities and strategies into various chapter programs, procedures, and documents in order to enable the prioritization of DEI efforts at a local level.
👎 We have room to grow in our efforts to foster Inclusion through our social media posts and email communications. Progress update: We will begin celebrating our DEI trailblazers, DEI history, and notable holidays across many cultures as a way to recognize and celebrate our diverse membership.
👎 30% of our student AND alumni members identified at least one occurrence when they felt excluded and uncomfortable within AKPsi because of their gender, race, religion, or sexual orientation. Progress update:  by incorporating DEI into chapter documents, offering training to our members, and creating more opportunities to have crucial conversations, we hope to see this number decrease.
👎 25% of our student and alumni members have experienced microaggressions in their chapters, and 10% have experienced macroaggressions directly. Progress update: with increased conversations and implicit bias training, our goal is to raise awareness and to facilitate conversations to eliminate these instances.
As you can see, we have work to do. The Foundation will also be exploring opportunities to incorporate DEI into its fundraising initiatives. Additionally, the Fraternity has committed to conducting an annual DEI survey to measure and track progress, especially around the area of Inclusion. It will provide updates and resources via the public website and the MyAKPsi Knowledge Base.
This task force was convened in June 2020 to discuss opportunities within Alpha Kappa Psi regarding diversity, equity, and inclusion and provide a recommendation to the Board of Directors for its August 2020 meeting.
Seven Ways to be More Inclusive
How to be an Ally from our friends at Salesforce
Diversity isn't Just about Race, Forbes Top List to Read for a More Inclusive Workplace