Diversity

, Equity, and

 Inclusi

on
Throughout our history, AKPsi has adapted and evolved, while always aspiring to live up to our organizational values.
In the spring of 2020, several racists incidents, including the killings of George Floyd, Breonna Taylor, and Ahmaud Arbery, led to many protests throughout the US and the world. Many of the emotions concerning these incidents – sadness, frustration, hopelessness, and anger – have been felt throughout our membership and in our wider communities. Words will not and cannot reconcile these emotions, but as a way to continue the conversation and to affirm Alpha Kappa Psi's commitment to diversity, equity, and inclusion, within our brotherhood, we affirm the fraternity's support of the Black community. We also stand firm against systems that marginalize people. In particular, we stand firm against a system and culture perpetuating violence against Black people. 
We stand in solidarity against injustice, racism, and violence at all times. We must acknowledge and respond to the negative effects which injustice, racism and violence have on our organization, on our brothers, on our families, and on society as a whole. In AKPsi, we aspire to be principled business leaders through shared values. In order to be true to those values – brotherhood, integrity, unity, knowledge, service – we will continue to evolve as an organization in our practices, policies, and programs.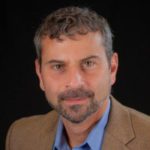 Thomas Tran
Fraternity President
Eliza Hernandez Nuccio
Foundation Board Chairman
John Levering
Fraternity Board Chairman
The overall goal is for Alpha Kappa Psi to be a model of diversity, equity, and inclusion to other organizations who aspire to spurn injustice, discrimination in any of its forms, and violence. The AKPsi DEI task force has been charged to develop a plan of action.  As an organization, we are committed to taking the necessary steps toward long-term change in our organization on behalf of our members and beyond.
Our action plan be will have several phases as we evaluate, develop, and roll out new or updated plans, procedures and programs.  For the initial phase, the task force has been given the following charge:
To provide an independent assessment of Alpha Kappa Psi's approach to diversity, equity, and inclusion ('DEI'), viewed by policy, practice/procedure, and educational offerings.

To provide recommendations to the fraternity's Board of Directors, Management Team, and Heritage Center staff, aligned to each group's respective authority and accountability. These recommendations will raise awareness of DEI for students, alumni, volunteers, and staff in the near term, with a longer term objective of influencing organizations worldwide, regardless of size or corporate structure by introducing a new generation of business leaders into the workforce who recognize the importance of DEI and actively work in their professional lives to achieve its merits.

The strategies recommended by the task force will include new or amended policies, operating procedures and reporting capabilities, along with new or enhanced programmatic education and training offerings at all levels within the organization (i.e. Heritage Center, Foundation, Board and Chapters etc.) –locally, organization-wide and even extending into the volunteer network.

Using its best efforts, the task force shall endeavor to ascertain Alpha Kappa Psi's current, baseline identity, identify the most meaningful barriers to achieving DEI within the fraternity at large, and provide recommendations for improvement in areas of greatest impact—to achieve the shorter- and longer-term vision for this initiative.

The initial organizational meeting of the task force was conducted on June 24, 2020. A final report from the task force is due within sixty (60) days of the initial meeting, which is August 23, 2020, with a preliminary report due to the AKPsi Board of Directors on August 7, 2020.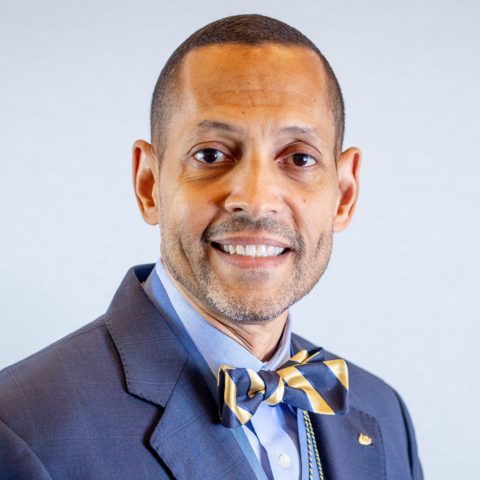 M.C. Moore
Taskforce Co-Lead
M.C. was a 1986 initiate of Alpha Kappa Psi at Virginia Tech. After graduation, he rose through the volunteer ranks to become the fraternity's first African American Fraternity President in 2001. Having served the organization in the aftermath of 9/11 he is all too familiar with the challenges of leadership in uncertain times. After his presidency, he accepted the call to serve the fraternity by organizing the Judiciary Committee and serving as its first chair from 2003-2013. Returning to his first love, he now serves as the advisor for the Georgia State chapter in the Atlanta Gulf Coast region. Residing in Atlanta, MC is employed by InterContinental Hotels Group as an IT software delivery leader. In addition to volunteering with AKPsi, he also serves as an officer for the Board of Trustees for his church and volunteers with the Atlanta chapter of the Project Management Institute.
Elizabeth Price
Taskforce Co-Lead
Elizabeth Price is an HR & Leadership professional with more than 25 years of experience in the public and private sectors. Elizabeth is currently a Talent Acquisition Specialist Advisor for General Dynamics Information Technology supporting the Federal Civilian division.  In her spare time, Elizabeth enjoys spending time with her husband, family, friends, volunteering in her community and with Alpha Kappa Psi where she is currently a Regional Manager of Membership. She has presented at several PBLIs and has recently been a guest on the AKPsi Business Edge Podcast
Champions
Steve Hartman and Thomas Tran
Taskforce Co-Leads
MC Moore and Elizabeth Price
Student Members
Mika Chan, Arielle Jordan, Jay Kanjirath, Bethany Locke, Michael Parker, Durga Ramachandran, Joshua Toombs, and Jacob Wilson 
Alumni Members
Michael Aquino, Thai Armstrong, Sunny Chen, Leslie Delgado, Malcolm Ellis, Susie Gilot, Jessica Hill, Alison Jennings, Linwood Jones, Whitney Livingston, Jessica Matos, Jennifer Raiford, Heather Strbiak, and Erik Thomas
Staff Members
Brian Parker, Jessica Seitz, and Evan Davis 
Fraternity Board of Directors
Mike Dickson, Eileen Howell, and Chrissy Vasquez
Foundation Board of Directors
Eliza Hernandez Nuccio and Rodney Turner
Management Team Members
Briana Alvoid-Preston, Diana D. Correia, and Jacqueline Ginarte